Entwickler Stats
| | |
| --- | --- |
| ID | 3407 |
| SCORE | 50 |
| MEDALS | 0 |
| REFS | 1 |
| ANGEBOTE | |
| UPDATE | 2019-01-25 07:33:43 |
| GEO | 0/0 |
| HITS | 1743 |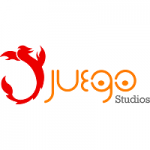 Suman Balakrishna
1000 Island BLVD, #1806, Florida
33160
Aventura
---
+1 (732) 492-8731 - Juego Studios

marketing.juego@gmail.com
---
Vom Entwickler unterstützte Betriebssysteme für App Entwicklung

facebook
---
Entwickler - Beschreibung
A leading technology venture and game development company. Juego Studios provides high-quality design and development solutions for games, apps, virtual reality, augmented reality, AI, machine learning, simulation, Big Data, IoT, WebXR, PHP,ASP.net, Node.JS, AngularJS, ReactJS and more.

We develop enterprise level simulations and solutions for various industries like manufacturing, financial, healthcare, military, construction, finance, and others. We help businesses leverage emerging technologies to collect valuable data, stay ahead of the competition and drive innovation.We create high-quality games and applications for mobile, iOS, Android, Windows, PC, Mac, console, browsers & Facebook. As specialists in reality technologies, we build customized VR & AR games, apps, and experiences for multiple platforms.

Our comprehensive game and app development solutions cover everything from art and design, coding, scripting to testing, support, and maintenance. We work with industry standard middleware like Unity3D, Cocos2d-x and Unreal as well as technologies like Angular JS, HTML5 and more.

Our clientele spans across 20+countries and includes entrepreneurs, startups, small and mid-sized enterprises as well as Fortune 500 companies. With offices in India, UK, USA, UAE and Saudi Arabia, we've successfully completed over 200+ projects for over 80+ happy clients including 20th century FOX, Mentez, Lions Gate, Puma, Coco-Cola, Disney, WB, Johnson & Johnson, Emirates NBD, Ieee, Hike, SunPharma, SSBS, Strides and many others.
Referenzen von Suman Balakrishna
| | |
| --- | --- |
| Kategorie | Spiele |
| Betriebssysteme | iOS, Android, Web App |
| Beschreibung | Founded in 2011, Juego Studios, an ISO-9001:2015 certified award-winning game development and designing company, that allows brands to seamlessly create, find and to develop visually enticing and technically superior games and mobile applications. Since its inception, Juego Studios has become synonymous of cutting edge game development solutions and advisory services. We are one of the leading game design and development companies, creating high quality games and applications for iOS, Android, Windows, PC, Mac, Online& Facebook and also for augmented & virtual reality. |
Bild aktuell nicht freigegeben*
*Die Referenzbilder dieses Entwicklers werden aktuell nicht angezeigt, weil sich der Entwickler dafür noch nicht qualifiziert hat. Eine Qualifikation ist durch eine dieser Optionen möglich:"
Score von über 50
Mindestens ein getätigter Kauf
Premium Mitglied
Die Qualifikation ist notwendig, um rechtliche Risiken durch das Anzeigen von Bildmaterial zu minimieren.
---