Entwickler Stats
| | |
| --- | --- |
| ID | 3924 |
| SCORE | 50 |
| MEDALS | 0 |
| REFS | 0 |
| ANGEBOTE | |
| UPDATE | 2021-06-08 11:19:07 |
| GEO | -32.9979/27.899 |
| HITS | 222 |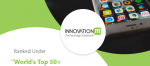 InnovationMUK
Moorgate House 7b, Station Road West, Oxted, Surrey, England, RH8 9EE
89
Oxted
---
442038876961 - InnovationM UK

sales@innovationm.co.uk
---
Vom Entwickler unterstützte Betriebssysteme für App Entwicklung

Windows
facebook
---
Entwickler - Beschreibung
InnovationM(UK) provides specialized design & development services in the technology space — focusing on an end to end solution development (product development & custom application development) on mobile, web, middle-ware & server back-end.

Our skilled engineers who ensure best Mobile application, Software & Website Development solutions to suffice the client and user need, keeping in mind the usability and future production of the application/website being build.

Services

New Concept Design (UX/UI Design)
Technology Architecture and Design Services
Custom Solution Development (Web, Mobile, Back-end Server & Integrations)
Outsourced Product Development (OPD)
Integrated Mobility Solutions & User Analytics
Cloud Solutions & Support

Our process-driven team is motivated by ever challenging projects. Every client is different so are their expectations from us. Our creative quotient often overrides caution, aiding us to deliver quality and excellence in all our endeavors.
---