Nutzen Sie unser Anfragetool für App Programmierung
Unser Anfrageformular führt Sie Schritt für Schritt durch die wichtigsten Fragen zu Ihrem Projekt und ermöglicht Ihnen so, schnell und einfach eine Preisanfrage an alle registrierten Entwickler zu stellen: zum Anfrageformular.
Enwtickler-Auszeichnungen
Der Entwickler ist im Verzeichnis aktiv
JRS Innovation UG
Erftstraße 15
40219
Düsseldorf
---
+491725892220 - Brish Kaushik

brish.kaushik@jrsinnovation.com
---
Vom Entwickler unterstützte Betriebssysteme für App Entwicklung

Windows
---
Entwickler - Beschreibung
JRS Innovation UG is an emerging company with motivated and skilled team. We deliver high quality mobile apps in latest programming environment. Our expertise covers a wide range of technical capabilities including iOS, Android, Web Apps and Cloud based web solutions.
(Entwickler ID | SCORE 50 | HITS 4319 | GEO-TAG 51.214/6.75637)
Referenzen von JRS Innovation UG
| | |
| --- | --- |
| Kategorie | economy |
| Betriebssysteme | Android |
| Beschreibung | Go Paper Free and access your signed PDF Reports anytime, anywhere using Cloud enabled Heavy Vehicle Inspection software. This version will let you perform Heavy Vehicle Inspections with Additional features. It make the Vehicle inspection form online and handy. Use App customization to reach us and we will get you started with full features and customize specific to your business. All Heavy Vehicle Inspection information is stored in database and available for future Reporting. Business can maintain details of Each Equipment under Vehicle Fleet & can setup Customer master for quick Heavy Vehicle inspections of your Equipment. A handy App for Operators, Maintenance Person and Inspector |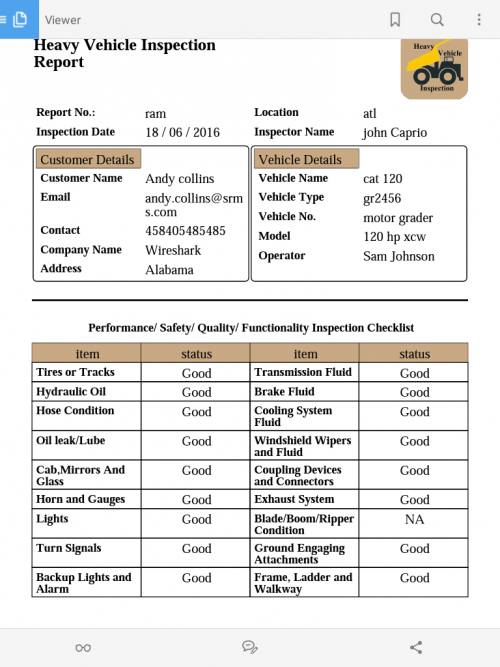 | | |
| --- | --- |
| Kategorie | Wirtschaft |
| Betriebssysteme | iOS, Android, Web App |
| Beschreibung | Complete Mobile App based tool to generate Vessel Inspection Reports. Latest Digital Inspection Technology to optimize the ship inspection, maintenance, Incident Reporting and Work Order tracking with paperless document management system. Routine Inspections and Preventive Maintenance reduces the probability of structural failures, risk of pollution, water ingress and resulting loss of business and reputation damages. Visit Product Site - http://www.digitalvessels.com Key Features Zero need of Laptop/Desktop, generate a fully ready to deliver professional Inspection Report directly from device. Inspect all type of Marine/Vessel Using Tablet/ mobile devices, Generate and Share/ Ema |
| | |
| --- | --- |
| Kategorie | Economy |
| Betriebssysteme | iOS, Android, Web App |
| Beschreibung | Aircraft, Helicopter, Airplane digital Inspection records, Complete Mobile App based Technology. Keep Aircraft worthy of International markets with easy Transfer of Digital record in many languages. Create signed documents of Aircraft inspection, Maintenance, Incident Reporting, Work Order via Mobile. Maintain years worth of digital records in secured private cloud. Paper free record keeping of 100 Hour Inspection, Progressive, Preventive Maintenance and option to create new Inspection checklist specific to Country Civil Aviation policy. Key Features Create signed PDF Reports – Zero need of Laptop/Desktop, generate a fully ready to deliver professional Inspection Report directly fr |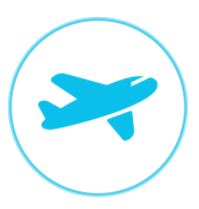 | | |
| --- | --- |
| Kategorie | Education |
| Betriebssysteme | |
| Beschreibung | Secure Cloud system to effectively manage Railway assets. Accident Free, Safe Railway operations with Incremental growth in Asset uptime. Quick to generate Mobile based paper free signed PDF Inspection Reports, Maintenance Records with detailed scheduling. Digital Innovative Solutions to reduce cost and achieve optimal performance of next generation transportation Assets. Latest Digital Technology to optimize Railway inspection and maintenance Record keeping. Android, iOS and Web Portals to collaborate efficiently in near real time workflow of Railway Assets Inspection and Maintenance. Roles based online, offline Mobile Apps capable of video, audio, image editing and detailed informati |
| | |
| --- | --- |
| Kategorie | Economy |
| Betriebssysteme | Web App |
| Beschreibung | This is a Car Dealership app to browse vehicles inventory. Application is developed in Web Framework using Java Script libraries. Sencha Touch and EXTJS tools are used to develop charting. It is a Browsing application to display Car Dealership inventory in rich UI. |
| | |
| --- | --- |
| Kategorie | Wirtschaft |
| Betriebssysteme | Android, Web App |
| Beschreibung | Go Paper Free and access your signed PDF Agreement anytime, anywhere using Cloud enabled Equipment Rental Agreement software and make Equipment lease agreement online and also in offline mode. Use App customization to reach us and will get you started with full features and customize specific to your business. All Equipment Rental Agreement information is stored in database and available for future Reporting. Business can maintain details of Each Agreement of Vehicle Fleet. |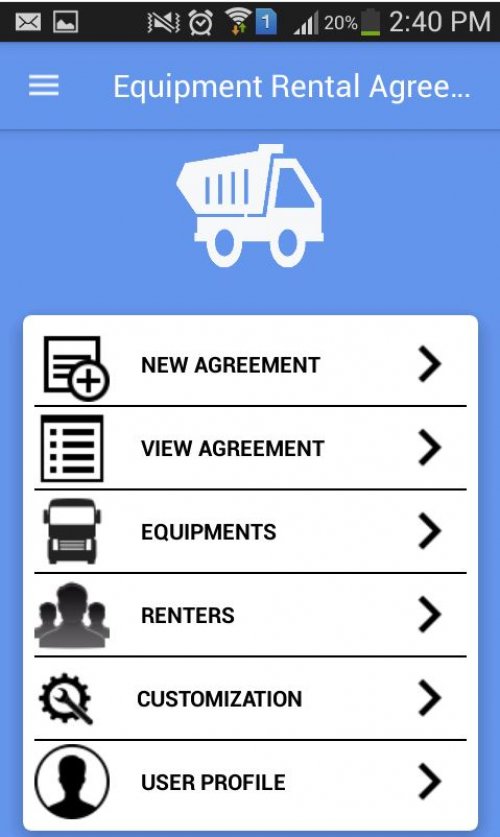 | | |
| --- | --- |
| Kategorie | Productivity |
| Betriebssysteme | Web App |
| Beschreibung | This is a Electronic Shift Logbook developed in SAP UI5 technology. Application keeps daily log records for all plant events and provide message board to exchange information.Plant Assets status, instructions to workers, teams and daily daily activity logs, flag them in different colours based on importance. SAP UI5 provides mobile and desktop friendly versions of application to run on Smartphones, Tablet also. The application runs on a cloud based system or in premise SAP NetWeaver server. |
| | |
| --- | --- |
| Kategorie | Corporate Internal Apps |
| Betriebssysteme | iOS |
| Beschreibung | Enterprise Customers can Prepare Order proposals and send it from iPads, iPhones. Our solution enables direct communication to SAP ERP from end customers with ease of use. iOS app provides multiple product categories to prepare order proposal and suggest estimated order quantity based on past orders. The data directly synchronize back to SAP ERP. The solution involves Microsoft Azure cloud to host the node.js and Mongo DB application. Node.js And Express integrates to SAP ERP using SAP NetWeaver Gateway. It is cloud based additional Business Logic layer extension to Mobile Devices. |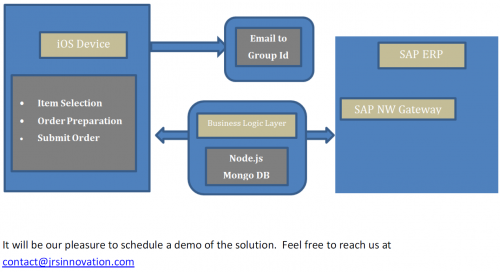 | | |
| --- | --- |
| Kategorie | SocialNet |
| Betriebssysteme | |
| Beschreibung | TweetTalk is app let you hear your tweet by one click. And allow you to modulate the voice you listening. It can be used with normal twitter client. On click of play button, Twitter Speaker will start reading your tweets. The voice available now has normal pitch like natural voice. User can change settings for Rate, Pitch and volume to hear variations in sound. TweetTalk is a free app that lets you hear tweets when you just want to listen to your twitter streams. |
| | |
| --- | --- |
| Kategorie | Economy |
| Betriebssysteme | iOS |
| Beschreibung | It has 10 beautiful color pencils. There are 16 animal and art backgrounds to give a coloring base including butterfly, pig, elephant, bunny, mouse, dog, cat and a happy honeybee. It is very easy to put it on Facebook, share using AirDrop, send a Message, or simply email to friends and family. You can also save image, copy and Print it. App Features: * Paint on canvas or Drawing - on empty canvas or choose drawings to fill. * Easy to draw or fill color. * Slider to make a sharp or thick draw * Built-in art gallery with very simple sketches. * Trash/Delete button to clear everything and eraser to remove some parts |
| | |
| --- | --- |
| Kategorie | Travels |
| Betriebssysteme | iOS, Android |
| Beschreibung | This is a travel package booking portal. It is a cloud based multi platform CMS system where tour operators can list there packages. This provides additional features to help user maintain bookings comfortably. |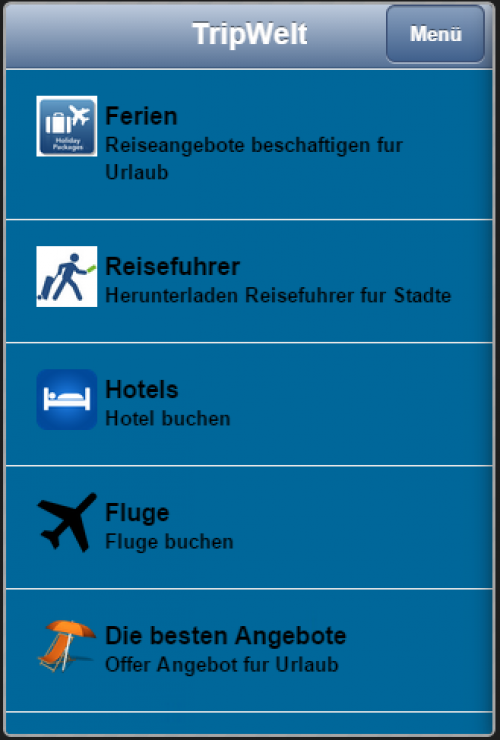 ---