Liki Mobile Solutions
7/9 Kasprzaka Str.
91078
ANDERES EU LAND
---
(+48) 42 203 94 85 - Mikus Przemek

biuro@likims.pl
---
Vom Entwickler unterstützte Betriebssysteme für App Entwicklung

Windows
facebook
---
Entwickler - Beschreibung
Likims is the team of qualified consultants, software architects, experienced designers and developers. We are conducting projects using main programming languages such as Java, PHP or HTML. We develop software for Windows and Linux, as well as for mobile platforms such as Android, iOS (iPhone, iPad) or Windows Phone. We constantly invest in our skills to learn the latest technologies.
(Entwickler ID | SCORE 50 | HITS 2519 | GEO-TAG 0/0)
Referenzen von Liki Mobile Solutions
| | |
| --- | --- |
| Kategorie | Reisen |
| Betriebssysteme | iOS, Android, Windows Phone |
| Beschreibung | We encourage you to explore Uniejow with our application "Tourist Uniejow"! The application is available for download on Apple iTunes, Windows Market Place and on Google Play. |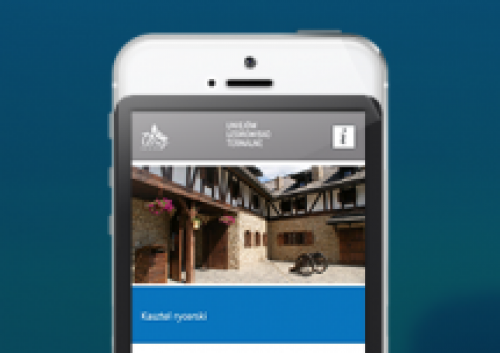 | | |
| --- | --- |
| Kategorie | Reisen |
| Betriebssysteme | iOS, Android, Windows Phone |
| Beschreibung | Malopolska Film Region mobile application is the project, the aim of which is to present the potential of the film region, by demonstrating the diversity of landscapes, architecture and monuments that are available in this region. The purpose of the application is not only to attract more visitors, but also to boost the film production, by showing the most interesting film locations in Malopolska. |
---