Nutzen Sie unser Anfragetool für App Programmierung
Unser Anfrageformular führt Sie Schritt für Schritt durch die wichtigsten Fragen zu Ihrem Projekt und ermöglicht Ihnen so, schnell und einfach eine Preisanfrage an alle registrierten Entwickler zu stellen: zum Anfrageformular.
Moqod
Rietlandpark 125, Amsterdam
1019
ANDERES EU LAND
---
+31208943970 - Slava Todavchich

slava@moqod.com
---
Vom Entwickler unterstützte Betriebssysteme für App Entwicklung

---
Entwickler - Beschreibung
Moqod is a cutting edge digital agency that delivers mobile solutions for personal and enterprise use on all major mobile platforms. Powered with profound expertise Moqod delivers a complete cycle of services in the mobile field.

* Bespoke app development.
Since the early days Moqod's primary focus has been app development. Numerous apps have been crafted for customers worldwide. Our technical expertise covers all major mobile platforms. development cycle is a turn-key process which incorporates all coherent services, including web development and quality assurance.

* Mobile consulting and solutions
Сompetence in the mobile world enables us to help your business and brand apply best practice mobile solutions. mobile consulting at moqod is a convergence of start-up, delivery and post-production services. we shape your product with ui and ux design, deliver as per technical specs elaborated with customer, promote and market to public.

* Enterprise mobility
Armed with byod and mdm set of tools moqod can assist your company to adopt mobile devices in business processes. your complete workflow can be optimized by remotely distributing and managing content or configuration on mobile devices.

At Moqod, our mission is commitment to help customers develop and launch apps which people will love to use.
(Entwickler ID | SCORE 50 | HITS 2372 | GEO-TAG 52.3735/4.93527)
Referenzen von Moqod
| | |
| --- | --- |
| Kategorie | Produktivität |
| Betriebssysteme | iOS, Android, Web App |
| Beschreibung | UPDRAFT The system is about three major components: 1/ Automated build delivery. 2/ Cloud continuous integration for mobile 3/ Your enterprise app store. |
| | |
| --- | --- |
| Kategorie | SocialNet |
| Betriebssysteme | iOS |
| Beschreibung | Instant messenger application, referred as "Whatsapp killer"in the team. Moqod only developed chat functionality - sending messages with photos, voice memos and locations. |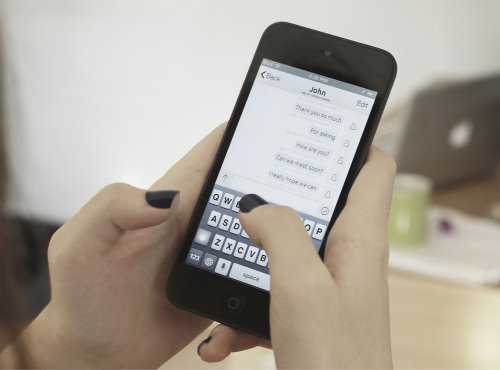 | | |
| --- | --- |
| Kategorie | Unternehmensinterne Apps |
| Betriebssysteme | iOS |
| Beschreibung | Enterprise iPad promo app developed for InBev marketing department. The app supported multiple marketing campaigns for brand Bud. The mobile solution served to increase brand awareness and collect contact info of the participants. |
| | |
| --- | --- |
| Kategorie | Gesundheit |
| Betriebssysteme | iOS |
| Beschreibung | The application is your personal nutrition tracker and a fitness instructor. Journey app is a mobile extension of integrated performance services for the top athletes provided by Athletes' Performance. |
| | |
| --- | --- |
| Kategorie | Referenz |
| Betriebssysteme | iOS, Android |
| Beschreibung | Key feature of the project was Play'n Win interactive game for McDonald's restaurant visitors with mobile devices. Two persons would compete in a game at the venue. Roll-out of this campaign resulted in a considerable increase of visitors. |
---